Introducing the new MOT Security Card
29 July 2016
As an MOT testing service user, you'll get a brand new security card later this year to replace the current PIN system. This card will make the MOT service more secure by making sure only you can sign into your account.
The card will work just like online banking security. Every time you press the button on the front of the card you'll get a unique 6-digit personalised identification number (PIN).
You'll need to enter your user ID and password and then this number each time you log in to the MOT testing service.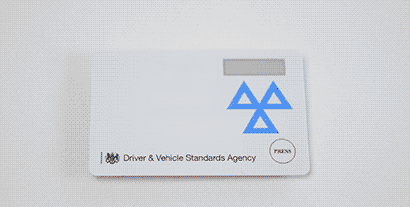 Over the last month, DVSA has been trialling the new card with some vehicle testing stations (VTSs). So far feedback has been positive, one tester said: "it's good, easy to use, an improvement".
Another said: "the cards are better than using the current PIN as there is no number to remember and it seems more secure".
Following the success of this initial trial, DVSA will continue to test the cards with more VTSs over the summer. Testing them like this will make sure that they can keep making improvements to how you use the card before everyone gets one.
Look out for more details about this card over the next few months.